RECRUIT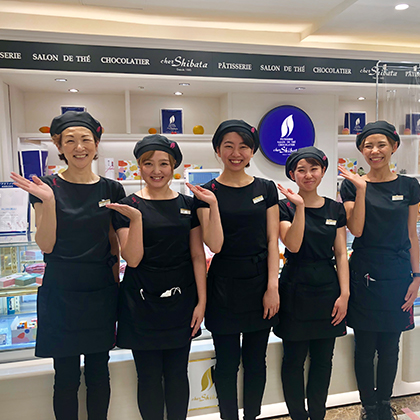 Why not work together with usat Chez Shibata?
We are currently recruiting new graduates from universities, high schools and vocational schools.
Explanations on workplace, payment, qualifications, occupations, application methods, document submission, number of available positions, selection methods, etc. will be provided by telephone or e-mail.
Please contact the recruitment manager at the Tajimi Main Shop.
At Chez Shibata, we are also simultaneously recruiting experienced personnel (mid-career hires).
TAJIMI
Part-time work
Details will be provided during the interview.
Work time: Weekdays from 9:00, Part-timers wishing to work only on weekends and holidays are also welcome
Pâtissiers (full-time employee, part-time employee)
Those aspiring to become a professional pâtissier in the future
In-shop customer service (full-time employee, part-time employee)
Those who enjoy customer service, hall managers
Wrapping and picking work (part-time work available)
Set-up, picking and shipping work
Business work (full-time employee, part-time employee)
Sales, operations, office work
Mid-career hires In-shop and Business (full-time employee)
Salary between 200,000 JPY and 350,000 JPY.
A broad range of duties including in-shop sales, halls, product planning, orders from clients, department stores, and corporations, online shop operation, etc.
We are looking for people with the drive to become future executives and business leaders at Chez Shibata and locally in Tajimi.
If you can work together with us as a full-time employee at the Tajimi Main Shop to continue to expand our brand power, then let's advertise the Shibata brand from Tajimi to the Tokai region and throughout the entire country.
Of course, it is no problem to start out working at a shop and spend several years becoming able to coordinate departments.
We are looking for people of any gender who can take root locally in Tajimi and work with us for many years.
Where to Apply
TEL: +81-90-7952-3271 or +81-572-24-3030
E-MAIL:shop@chez-shibata.com
Please contact Personnel Manager Tsutomu Shibata at the Chez Shibata Tajimi Main Shop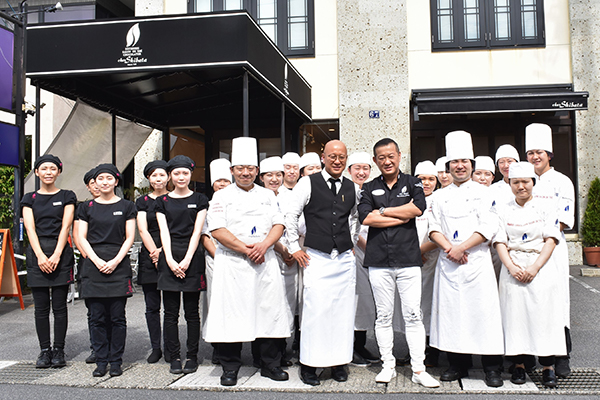 NAGOYA BRANCH
Part-time work
Details will be provided during the interview.
Work time: Weekdays from 9:00, Part-timers wishing to work only on weekends and holidays are also welcome
Pâtissiers (full-time employee, part-time employee)
Those aspiring to become a professional pâtissier in the future
In-shop customer service (full-time employee, part-time employee)
Those who enjoy customer service, hall managers
Business sales manager (full-time employee)
Sales, personnel management, operations
Where to Apply
TEL: +81-90-7952-3271 or +81-572-24-3030
E-MAIL:shop@chez-shibata.com
Please contact Personnel Manager Tsutomu Shibata at the Chez Shibata Tajimi Main Shop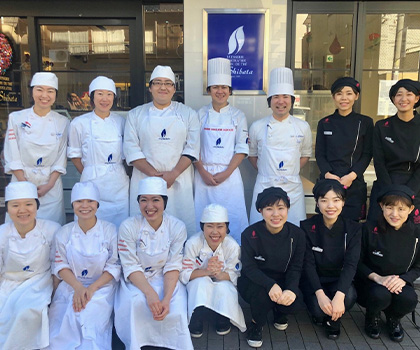 SAKAE MITSUKOSHI
Part-time work
Details will be provided during the interview.
Work time: Weekdays from 9:00, Part-timers wishing to work only on weekends and holidays are also welcome
In-shop customer service (full-time employee, part-time employee)
Those who enjoy customer service, hall managers
Where to Apply
TEL: +81-52-252-1270 or +81-90-7619-5415
E-MAIL:shop@chez-shibata.com
Please contact Yamaguchi at the Chez Shibata Sakae Mitsukoshi Shop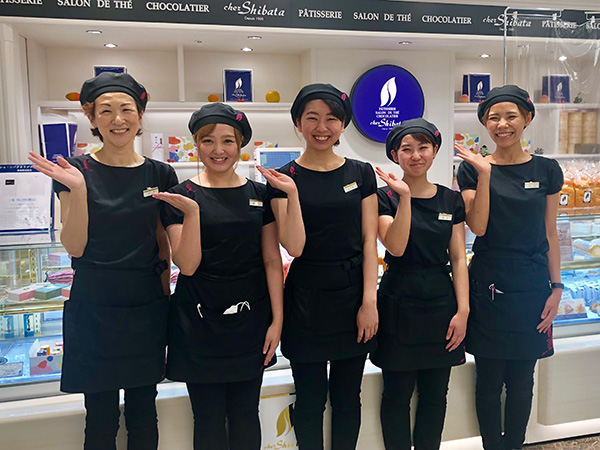 OVERSEAS DIVISION
Application Overview
We are recruiting pâtissiers within the overseas division of the Shibata brand.
Those hired will handle on-site manufacturing, administration, and other duties after receiving several months of training in Japan.
No overseas experience is necessary.
If you are motivated and want to work overseas in the future, then please feel free to contact us.
Work locations
Wherever the Shibata brand opens in the future in Asia, etc.
Application Requirements
Those of any gender or age who dream of working overseas
Where to Apply
TEL: +81-90-7952-3271 or +81-572-24-3030
E-MAIL:shop@chez-shibata.com
Please contact Personnel Manager Tsutomu Shibata at the Chez Shibata Tajimi Main Shop
To contact the Shanghai Shop, please use the following information.
Manager: Wang Qian tracy@chez-shibata.cn